Kaylee Watters, Reporter and Editor
The Monroe High School robotics team will be going to its first competition of the school year this month on Mar. 9, 10 and 11 at Ann Arbor High School. The robotics team is made up of four groups: the Publications team,...
March 8
Ashton Bowman, Reporter and Editor
It was recently announced in TFT by administration that with a new school year for 2017-18, the fall will also bring new courses for Monroe High students to take. Monroe High School currently offers Advanced Placement...
March 8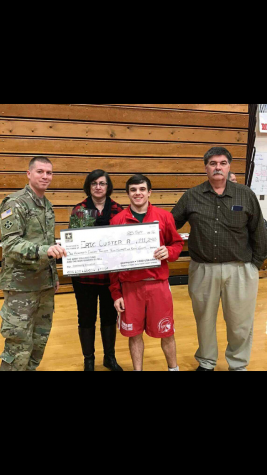 Ashton Bowman, Reporter
One of Monroe High's very own has decided that he wants to dedicate himself to the Armed Forces after high school. In return for his services, the Army has given senior Eric Custer a full-ride scholarship to any college...
February 21
View All »
Kaylee Watters, Reporter and Editor
This year, the Monroe High School competitive cheerleading team has broken all three school records. They broke the record of a 200 point score at the Jan. 21 competition...
February 28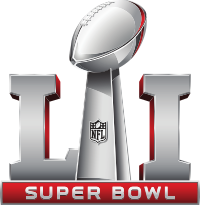 Patriots come back with a surprising win
February 10
Everyone loves an underdog, but in Super Bowl LI that wasn't the case. Everyone was hopeful and wishing that the Atlanta...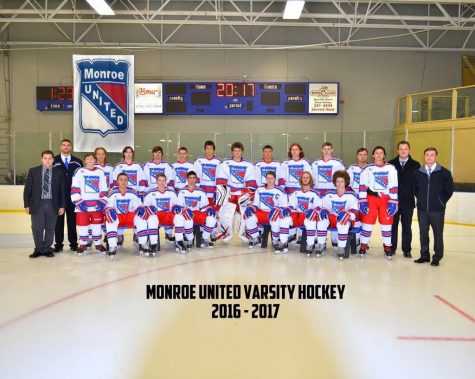 Monroe United hockey team discuss ongoing season
January 3
It's the sound of a puck dropping; the sound of skates scraping; it's the sound of fans cheering; or for junior Bo French,...
View All »
Emily Tayler, Reporter and Editor
Released on Feb. 17, "Fist Fight" became a huge hit across the country receiving $16,123,696 in profits according to Box Office Mojo. Starring Ice Cube and Charlie...
March 8
Mini-series exhibits LGBTQ lifestyle
March 8
"When We Rise," the new ABC mini-series that focuses on the American LGBTQ movement, hit the small screen this week as...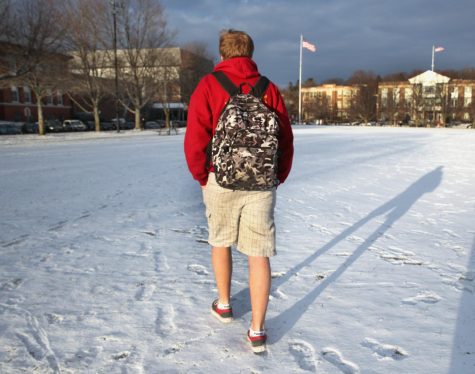 Students continue to wear summer clothes through winter season
February 6
Every year, there's always a group of guys and gals who wear shorts, skirts, and tees, even though it's only 20 degrees...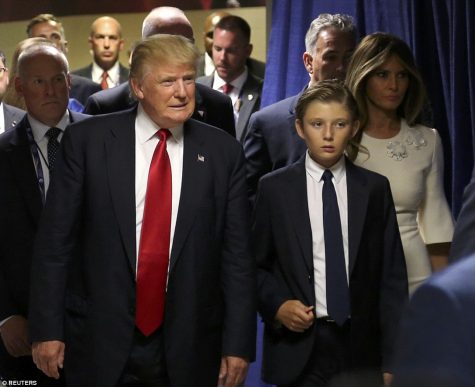 Student discusses the implications of children in politics
February 6
Over the course of this past election, many liberals and democrats have been feisty over the new president, Donald Trump....
View All »
Gracyn Wener, Reporter and Editor
Music festival season is finally approaching, and with that, multiple star-studded lineups have been announced. From big name festivals like Coachella and Lollapalooza and more underground-themed festivals such as Shaky Knees and South by Southwest. South...
March 8
Mady Vasbinder, Reporter
With the end of the year now on the horizon, most students are already gearing up for a relaxing summer of empty, work-free days. Except for the Class of 2017 who is busily preparing to graduate. Financing a Future Now is the time of year whe...
March 8
Mady Vasbinder, Reporter
A group of teachers have formed a Teacher's Running Club here at MHS, first founded as a support group for members. The group began in early December, according to Teacher's Running Club (TRC) member, Stuart Eastman. The teachers run after school...
March 7
Emily Rassel, Reporter and Editor-In-Chief
Ever wanted to see the world? Experience life outside the boundaries of the United States? Eat exotic food, meet exotic people, and for three weeks, live a totally different life? The Monroe International Friendship Association (MIFA), in conjunction...
March 3
Grammys bring controversy, surprising winners
February 28
The Grammys this year were of one a kind with all of the political moments, the dedications to other celebrities, and outfit...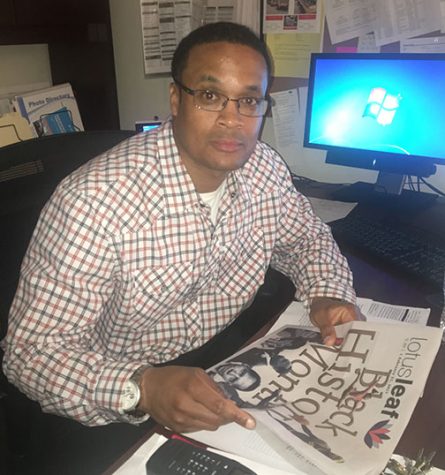 MHS welcomes new assistant principal
February 28
A former NCAA collegiate athlete and an experienced educator of 17 years, Michael Foley, is now our new assistant principal...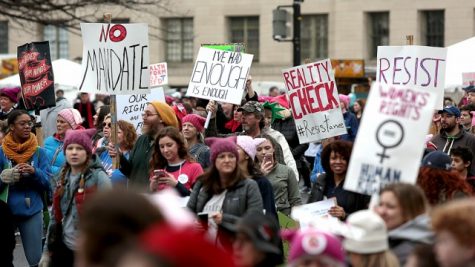 Women's Marches draw in thousands around world
February 6
This is a movement. It isn't the beginning, and it is not the end, but that's okay because these men and women are ready...
View All »