Mandy Petkovich, Reporter
October 4, 2018
The Monroe Trojans varsity soccer team mercied 9-0 against Woodward High School from Toledo on Sept. 24 at the Custer Soccer Complex. The opposing team, while small, still...
Trojans win against Ypsilanti Lincoln Railsplitters
May 31, 2018
The Monroe Trojans went head-to-head with the Ypsilanti Lincoln Railsplitters Thursday night. The score ended up in favor...
Young sports have positive outcomes
March 13, 2018
There is a lot of complaining about the price and risks of sports for children, but so many kids still play them. The reason:...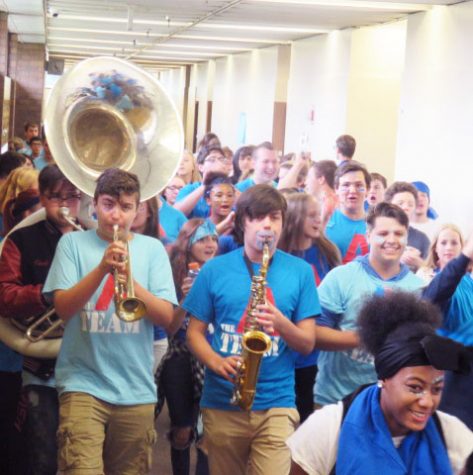 Alliyah Trim, Co Editor-in-Chief
September 28, 2018
As we sit here in TFT all day long, we're all lost, confused and a little frustrated with all of the commotion going on. What even is Trojan Pride Day? Coming from the...
Underclassmen have the right to go to prom
May 4, 2018
Recently, underclassmen and their attendance at prom has been under attack. The controversy came after prom tickets for this...
Social media endorses positivity
March 13, 2018
When you ask a lot of older generations about social media, they typically grumble about how it's bad for you and how you...
School janitors deserve appreciation
March 13, 2018
While the students of schools all over the U.S. may think that their lives are horrible and that they have it bad, but there...
June 11, 2018
The physical shopping business is slowly ending and the question now is why? Many people account the closings to the easy...
Senior TFT teachers say final goodbyes
June 1, 2018
Trojan Family Time (TFT) has been an ongoing Tuesday and Thursday event for a few years.  In TFT, students have time to...
June brings awareness to nation
June 1, 2018
People are most familiar with Father's Day, Flag Day, and Juneteenth- that falls into June, but there are way more causes/topics...