Jessica Laroy, editor and reporter
February 26, 2019
Monroe High held its annual volleyball "Powderbuff" game on Thursday, Feb.21 at 7 p.m. The seniors won the fourth set 25-14, sweeping the juniors 4-0. The "Powderbuff"...
Girls basketball kicks off Winterfest weekend; court crowned at halftime
February 26, 2019
The Winterfest basketball game was Feb. 22 at Monroe High against Chelsea High School Bulldogs. The junior varsity team won...
MHS boys soccer team takes the win
October 4, 2018
The Monroe Trojans varsity soccer team mercied 9-0 against Woodward High School from Toledo on Sept. 24 at the Custer Soccer...
Allan Haynes, Editor
March 22, 2019
The summer shine is gone far beneath the winter snow. It's the time when people are beginning to pull out their winter coats, thick stockings, and long scarfs. Yet, people...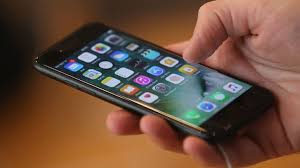 Apple bug causes uproar in conspiracies
February 28, 2019
A bug was recently discovered by Apple users regarding new Group FaceTime features in early January. A new update has since...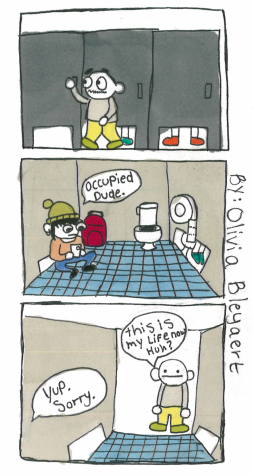 Crowded bathrooms cause commotion
February 19, 2019
In high school, there are many things, places, and people that are too tarnished and problematic for anyone to want to be...
Healthy tips to overcome senioritis
November 5, 2018
It's your senior year. Having to deal with high school is almost over, but there's a new struggle that faces you. Your...
Lily Freese, Editor
March 22, 2019
From her iconic ponytail to her deafening whistle tones, Ariana Grande has taken the world by storm throughout the past couple of months. Although songs about exes and past loves are no stranger to the world of music, Grande seemed to have left quite...

Kip Mayes, Editor
February 28, 2019
On Tuesday, Feb. 26, an email was sent out to teachers regarding the entrance points of students coming to school in the morning. Prior to this announcement, several entrances including the end of A, B, F, and G wings were unlocked until 7:30 a.m. each...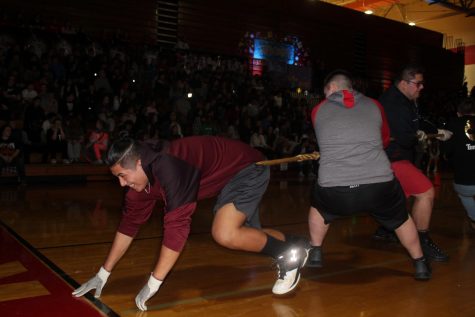 Madisyn Hardy, Editor/Reporter
February 22, 2019
Junior Armando Flores leads to juniors to success during the MHS Winterfest assembly. The energy in the room was captivating.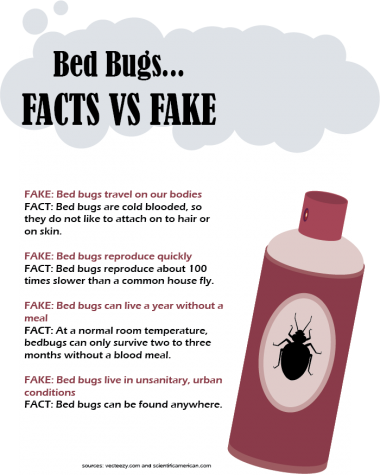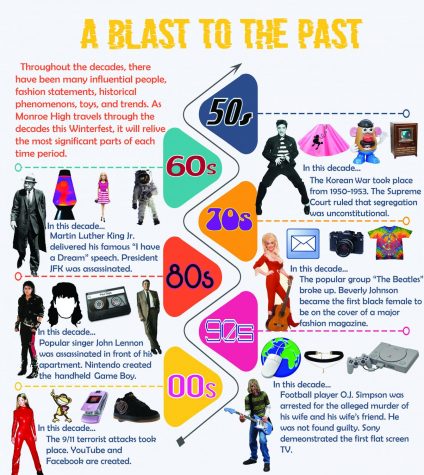 Winterfest Week creates interest in decades
February 19, 2019
Vanity sizing boosts confidence
December 7, 2018
Have you noticed a change in sizing the last time you were shopping? Are those 00 jeans fitting better and better without...
Fall preferences describe personality
November 5, 2018
 Which fall activity is your favorite? Corn Mazes Escape Rooms Watching Netflix Picking apples ...