Madisyn Hardy, Editor & Reporter

October 31, 2017
Kip Mayes, Reporter & Editor
October 23, 2017
Monroe High is now enforcing a rule that states players are encouraged not to kneel for the injured during games. This rule was posted on the MHS Trojans athletics page on Sept. 22 and reads "Ladies and Gentlemen, through...
Alliyah Trim, Editor & Reporter
October 13, 2017
MCCC Upward Bound program received a grant of about $4 million to add Jefferson High School to the program and other Upward Bound expenses as of Sept. 1. Upward Bound is a program that prepares high school students for...
Annazean Laws, Reporter
October 12, 2017
In October, Netflix is releasing 45 movies and T.V shows to get more views and users. HORRORS New horrors like the Netflix original "Stranger Things" season 2, is coming out Oct.27, and character Will appears mor...
View All »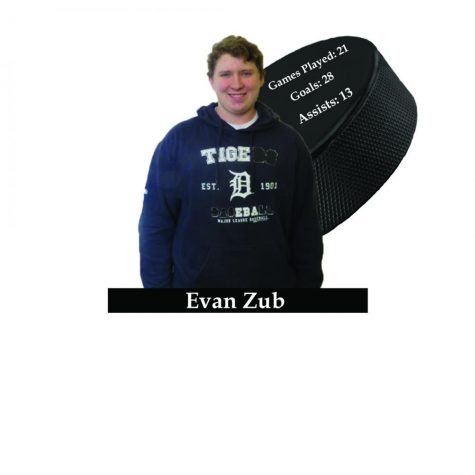 Mady Vasbinder, Reporter
April 27, 2017
As a senior facing the last few months of his high school career, Evan Zub, captain of the MHS hockey team, reminisces on what got him to where he is today. Zub has been...
March Madness brackets come to an end
April 24, 2017
The NCAA 2017 March Madness tournament came to an eventful close along with the month after which it's named. The tournament...
Boys' bowling team makes it to states
March 30, 2017
Monroe High School's boys' bowling team made its way to states at Sterling Lanes on March 4. The team had a great...
View All »
Alliyah Trim, Co Editor-In-Chief
October 23, 2017
You're stuck in a room that is either too hot or too cold with kids you see twice a week, for five and a half hours. You're taking a state-wide test that you've taken...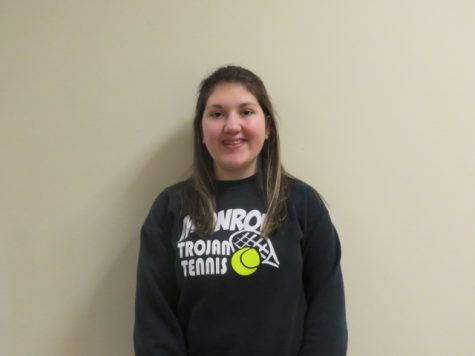 Trump moves to suspend DACA program
September 15, 2017
The Deferred Action for Childhood Arrivals (DACA) program has been in place for 5 years and Trump has suddenly made a movement...
'Searching for Neverland' tells heartwarming story
June 7, 2017
Video from Youtube On Memorial day, Lifetime released a new movie about Michael Jackson called "Searching for Neverl...
June 5, 2017
The Circle (2017), the movie based on the 2013 book by Dave Eggers, had viewers cringing in their seats, not only because of the u...
View All »
Gracyn Wener, Reporter & Editor
June 2, 2017
A crowd of all ages from all generations gathered in full force Wednesday night, May 17, at Joe Louis Arena for the joint concert tour of Hall and Oates and Tears for Fears. Both 80s duos were major parts of MTV's early days and the nearly four-hour...
Madisyn Hardy, Reporter
May 23, 2017
On May 6, the Monroe High School Wind Ensemble participated in State MSBOA Band and Orchestra Festival. In order to go to States, groups have to receive the highest rating at Districts, which is a one. Under the direction of Jim Nuechterlein, the MHS...
Kip Mayes, Reporter
May 23, 2017
MHS has recently brought back the opportunity for students to attend the Michigan College of Beauty as an elective. Starting next year, several junior and senior MHS students will attend the college located on South Monroe Street for their fourth and...
Maryah Cheatham, Reporter
April 24, 2017
The never-ending rivalry between Apple users and Android users may be getting juicier as new phone releases approach. According to The Wall Street Journal, Samsung Electronics Co. is releasing the Galaxy S8 just six months before the 10th-anniversary...
'Beauty and The Beast' gets banned in theaters
March 30, 2017
Another Disney movie is getting bashed for being more diverse. The Disney Company has been known in the last 50 years...
Upcoming music festivals anticipate large crowds
March 8, 2017
Music festival season is finally approaching, and with that, multiple star-studded lineups have been announced. From big...
Scholarship opportunities open for seniors
March 8, 2017
With the end of the year now on the horizon, most students are already gearing up for a relaxing summer of empty, work-free...
View All »