Madisyn Hardy, Editor & Reporter

October 31, 2017
Gabe Ziehm, Reporter
January 31, 2018
This year's College Football National Championship was one for the ages. The match up was Alabama looking to bounce back from last year's championship loss. No. 1 rushing...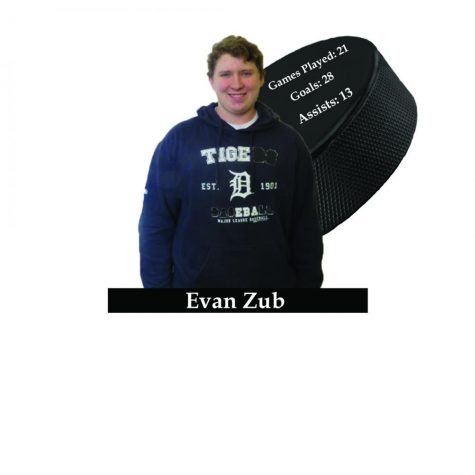 Captain Evan Zub ends successful season
April 27, 2017
As a senior facing the last few months of his high school career, Evan Zub, captain of the MHS hockey team, reminisces on...
March Madness brackets come to an end
April 24, 2017
The NCAA 2017 March Madness tournament came to an eventful close along with the month after which it's named. The tournament...
Olivia Bleyaert, Reporter
February 4, 2018
Sadly, on Jan. 15, the lead singer of "The Cranberries" Dolores O'Riordan passed away in London, England at 9:05 a.m. If you don't know who the band is, The Cranberries...
Student shares history of Santa Claus
December 25, 2017
Santa Claus has been a Christmas staple for hundreds of years. He's at every store, in songs and in pretty much every Christmas...
Student speaks out about students needing a longer winter break
December 25, 2017
Winter break serves as a much needed break from school, but a lot of students complain that it's not long enough. It's...
Student shares the real meaning of Christmas
December 25, 2017
When you think of Christmas, you often think about Santa, snow, and gift exchanges. Children and teens create Christmas lists...