Oscars shows up to expectations
Hang on for a minute...we're trying to find some more stories you might like.
Award show season is currently in full swing, and the biggest one of all aired last Sunday, Feb. 22. The 87th Academy Awards, or more known as the Oscars, took place at the Dolby Theatre in Hollywood, Los Angeles, California. The host, actor and comedian Neil Patrick Harris, opened the awards with a memorable performance called "Moving Pictures" featuring actress Anna Kendrick.
There were lots of films that people were rooting for this year, such as Benedict Cumberbatch in "The Imitation Game" for best actor, Rosamund Pike in "Gone Girl" for best actress, and everyone's favorite for best picture, "American Sniper."
However, the awards went to "Birdman" for best picture, Eddie Redmayne for "The Theory of Everything" in the best actor category and Jullianne Moore for "Still Alice" in the best actress category – all a complete surprise by our calculations.
Nominated in best actor along with Redmayne and Cumberbatch were Steve Carell in "Foxcatcher," Bradley Cooper in "American Sniper", and Michael Keaton in "Birdman or (The Unexpected Virtue of Ignorance)."
The nominees for best actress alongside Moore and Pike, were Marion Cotillard in "Two Days, One Night", Felicity Jones in "The Theory of Everything", and Reese Witherspoon in "Wild."
"Boyhood", "The Grand Budapest Hotel", "The Imitation Game", "Selma", "The Theory of Everything" and "Whiplash" also were nominated for best picture.
This year's show was highly anticipated due to the equally fantastic and positively rated movies. As well as the talented and favorite actors and actresses. There were lots of performances including Tegan and Sara & The Lonely Island singing "Everything is Awesome" from "The Lego Movie," John Legend and Common singing "Glory" of the movie "Selma" and Maroon 5 singing "Lost Stars" from the film "Begin Again" in which front man Adam Levine stars, plus other performances.
The show was filled with many festivities and was sure an Oscars to remember.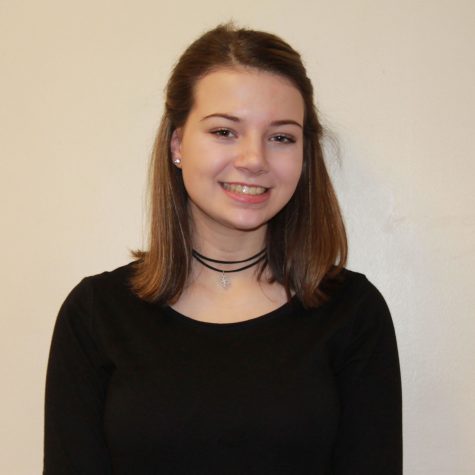 Gracyn Wener, Junior Reporter and Editor
A fourth-year senior reporter and co-editor of the editorial page.